Social media sharing buttons important on your mobile website.  The problem is, most methods of including social media buttons leaves the images users should click too small for their thumbs while they visit your website on their phones.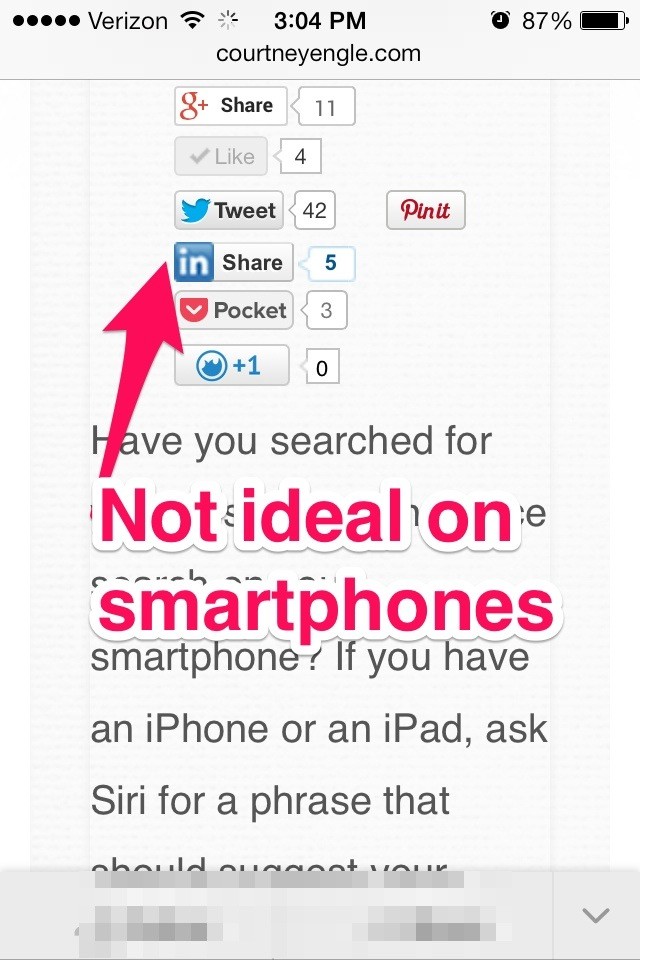 Those little icons are clickable, but really awkward to click on just one if you are visiting while on your phone.   I've hunted for ways include sharing buttons that work better, and finally landed on AddThis's Smart Layers.
AddThis Smart Layers
To add Smart Layers to your WordPress website, just install the plugin from http://wordpress.org/plugins/addthis-smart-layers/  and configure your settings: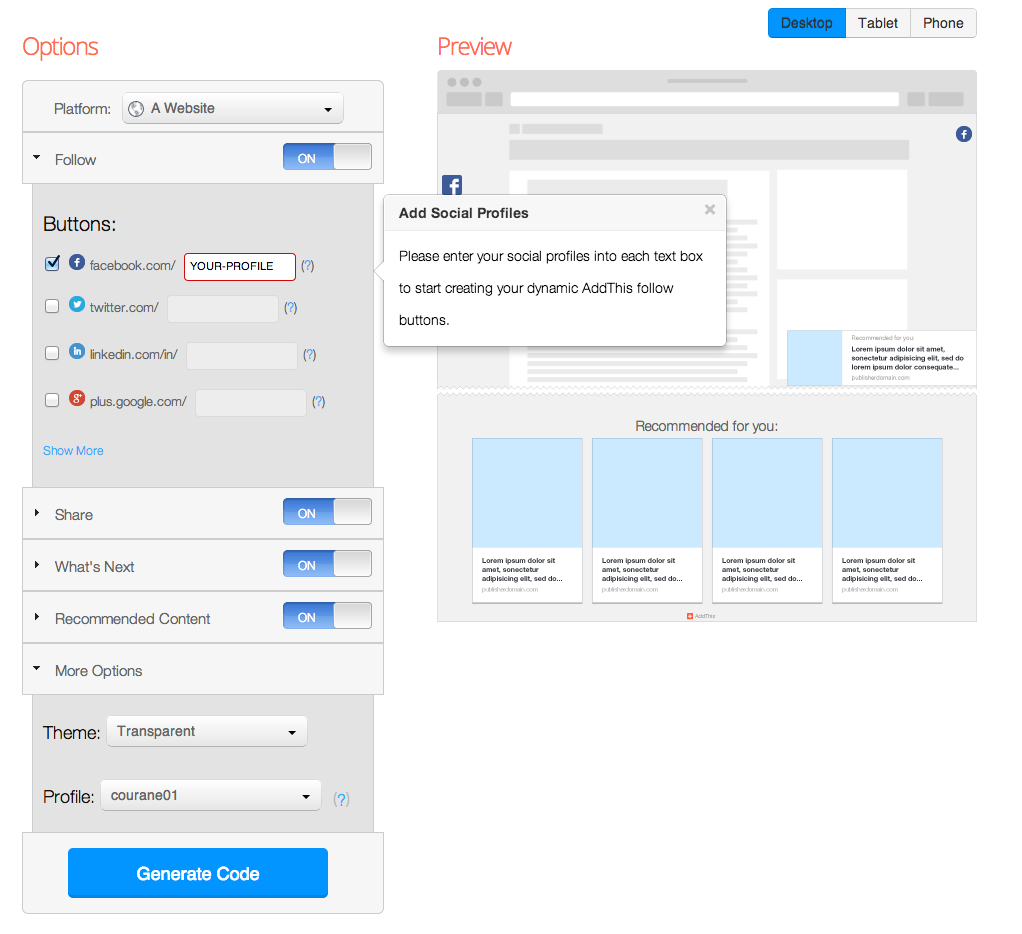 You can disable features like "Recommended Content" if you don't want that displayed.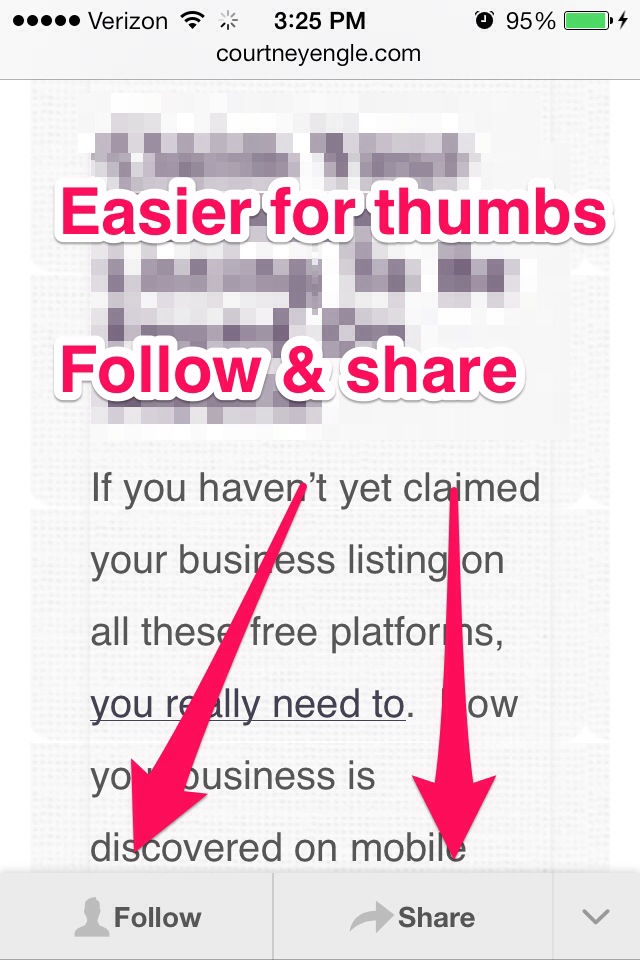 Using AddThis Social Layers, the follow and share buttons are places where they should be on mobile devices and work well for thumb clicks.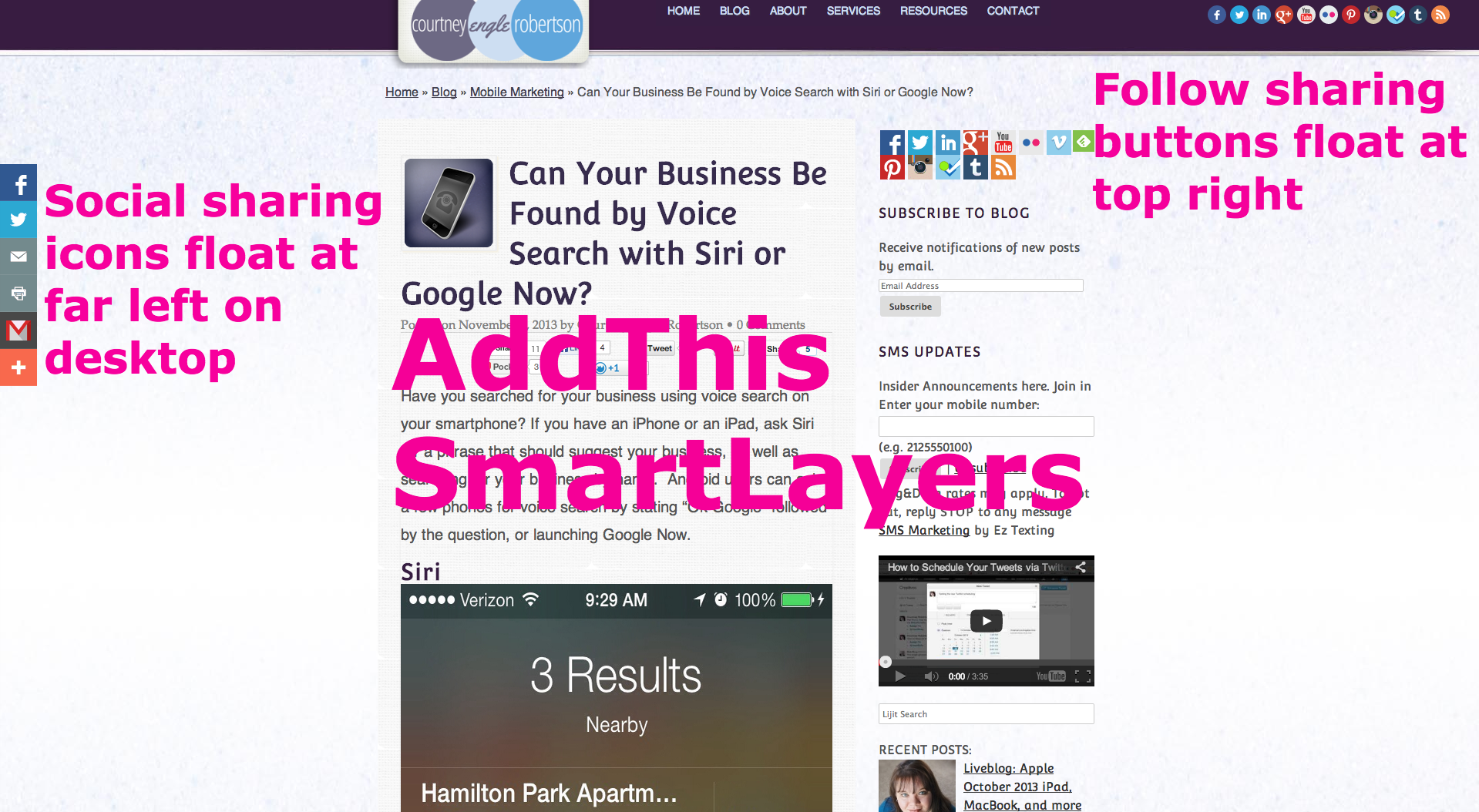 I feel like the sharing buttons are finally in the right places on desktops so as not to distract readers but yet accessible enough for those that want to share. Social media sharing buttons on your mobile website will boost the shares of your content by helping your reader more easily reach their community.
AddThis Social Metrics
An added bonus of running AddThis on your website is more detailed social media metrics than what Google Analytics alone can provide.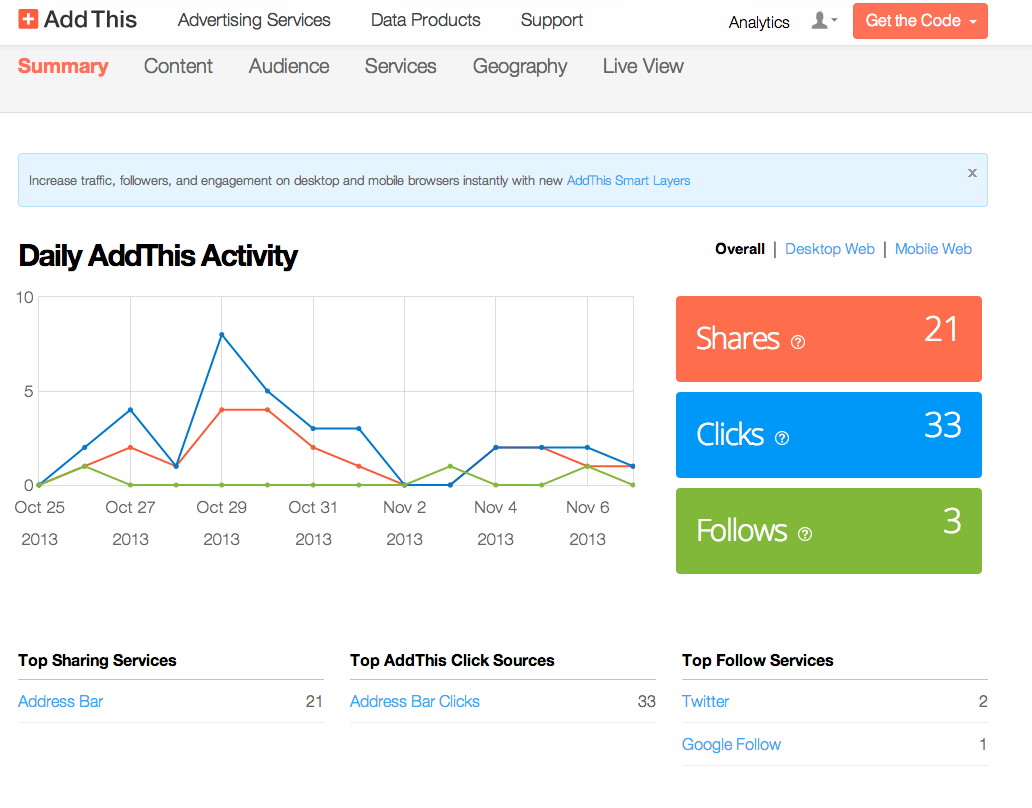 Related articles