Facebook is forever changing, and introducing Graph Search is no exception.  The question is – how can Graph Search help my business?
What is Facebook Graph Search?
What you'll soon experience on the laptop/desktop browser experience of Facebook is that the logo area will be swapped out and in it's place is an unobtrusive search box. The other top navigation buttons will be bumped to the right some.  In addition, the new "browse" button will display on your left navigation.  This is not a massive overhaul in layout to Facebook, nor does it reveal anything that wasn't able to be found by digging through the archives.
Here's Mark Zuckerberg's explanation on Graph Search:
Graph Search is similar, but different than web search:
When you search Facebook for topics such as "My friends who like the Baltimore Ravens", you'll see a list of results within Facebook, and a sidebar to help filter those results further.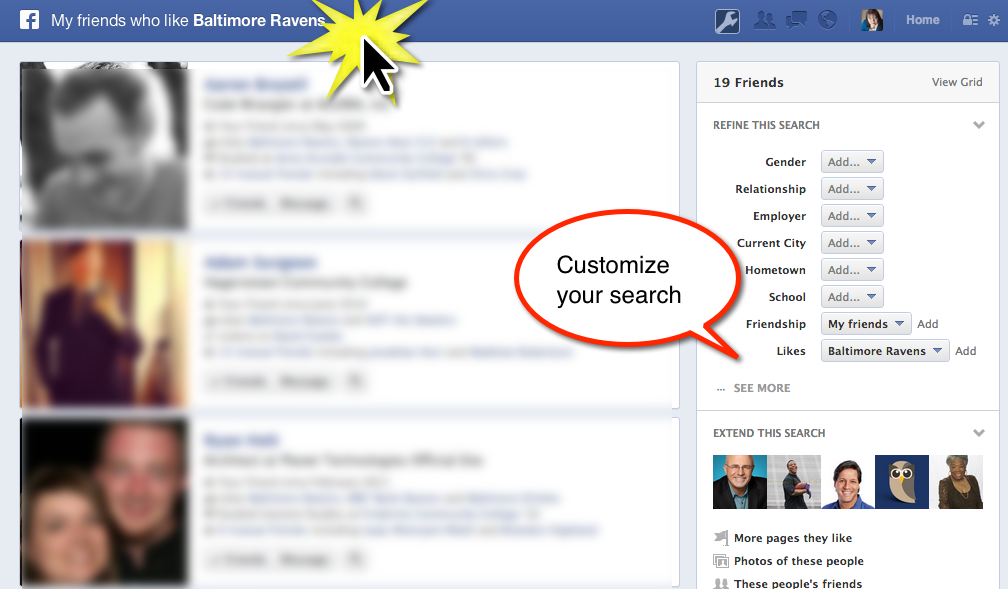 Customize your results including the "see more" link option.  Here's a test of "Friends of my friends who are single males living in New York, New York and like the New York Yankees".  Granted, this takes the matter to a creepy factor.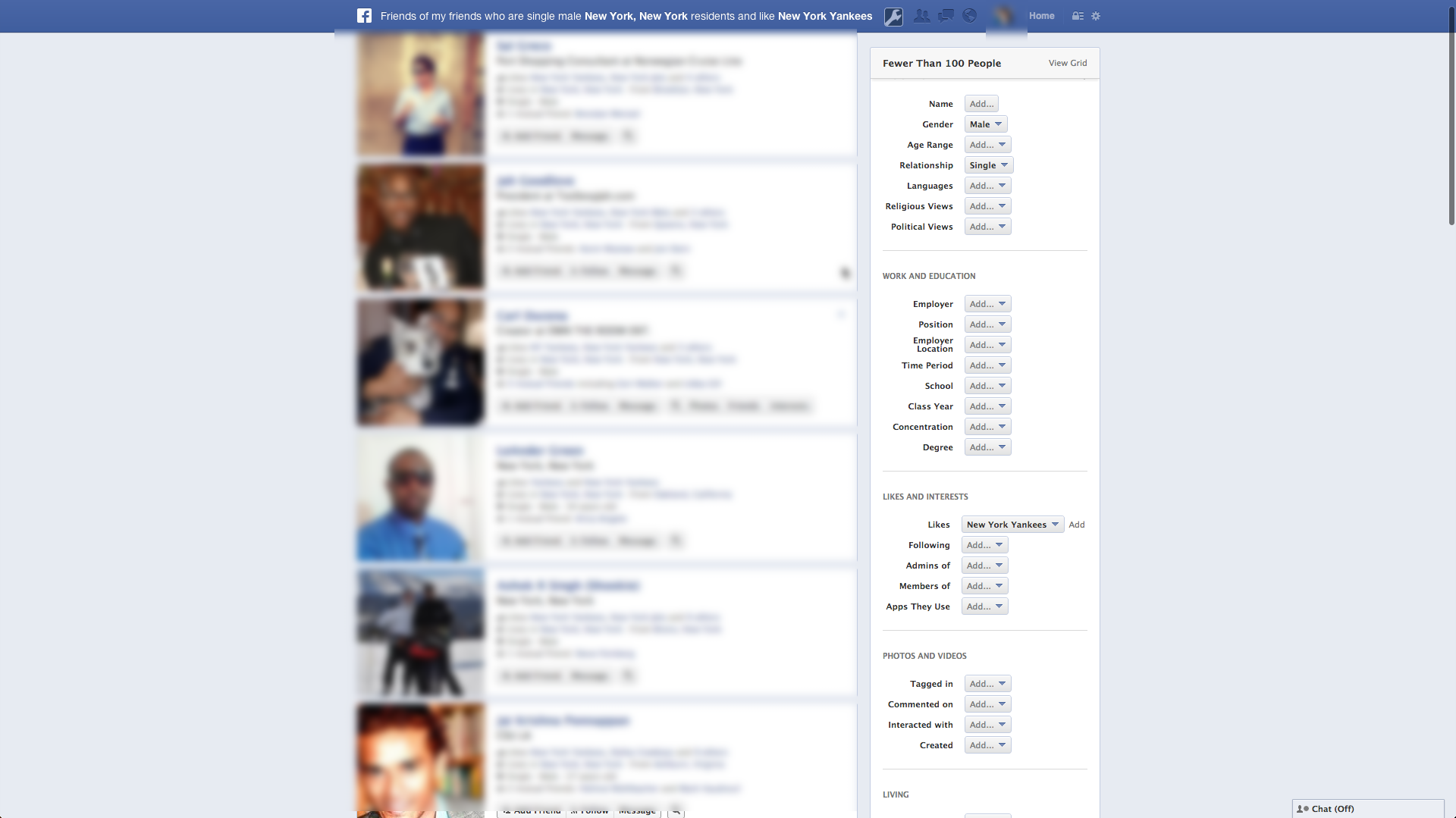 But, if you could search for "People that like *Coffee* and live in *Your City*" you might see people interested in what you have to offer.
Reverse the Roles:
Now imagine you are the customer.  What terms will they use when searching Facebook to find you? These are the terms you need to include in your updates, but more importantly in your "About" section of your Facebook page.  Once you've claimed your business on Facebook, be sure to complete your "About" information.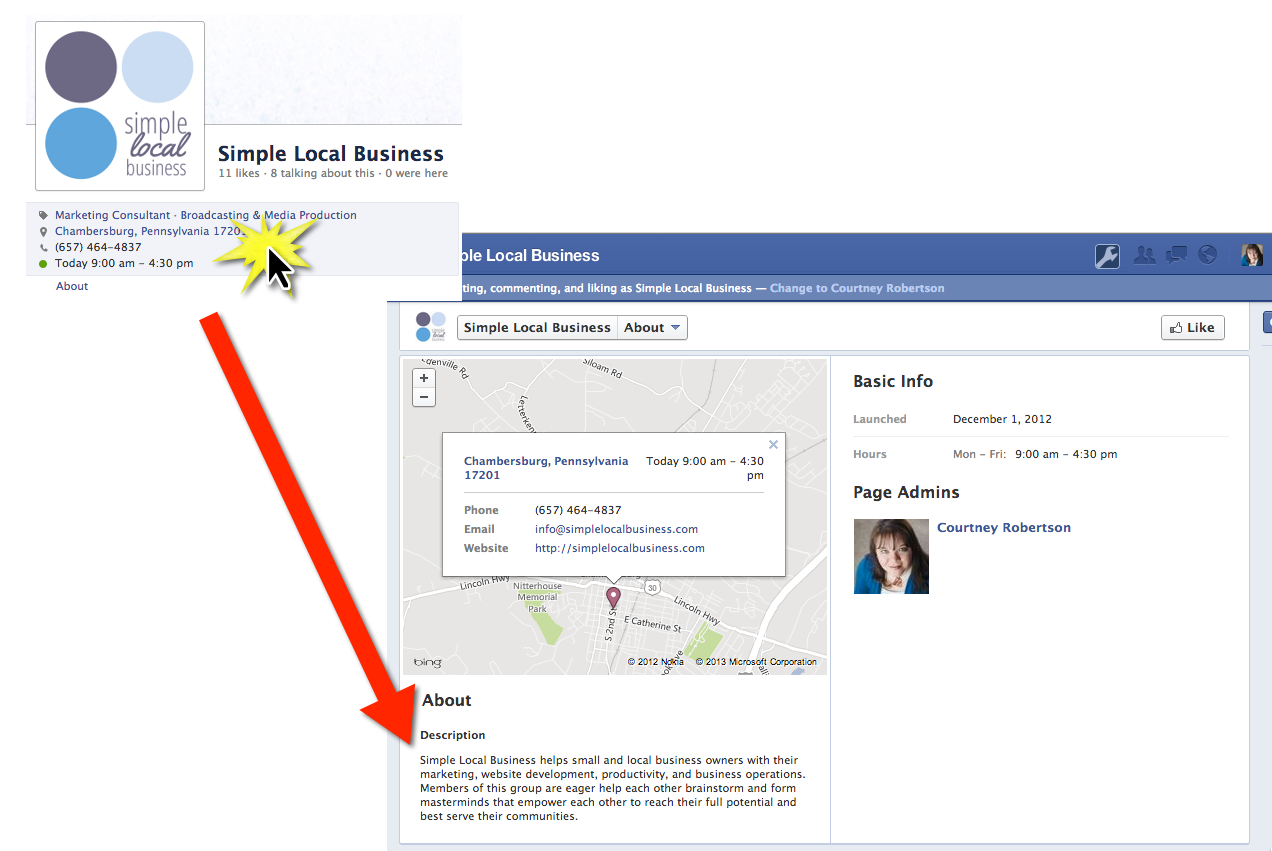 Concerned About Privacy?
It's always good to review your privacy settings on your profile for any information you do not wish others to publicly find.  Facebook Graph Search will not change your existing settings, but may make it easier for people to discover without scrolling back in time. Hear what Facebook has to say on the matter:
Enable Facebook Graph Search to test it out and get your business prepped for the changes.
Related articles