Foursquare can be a powerful tool for local businesses to be discovered by their community and now has a stand-alone iOS and Android app for business owners.  It's important to claim your local listing on Foursquare before using the app.
Open the app to view the venues you manage.  In to top left you can switch to see a different venue.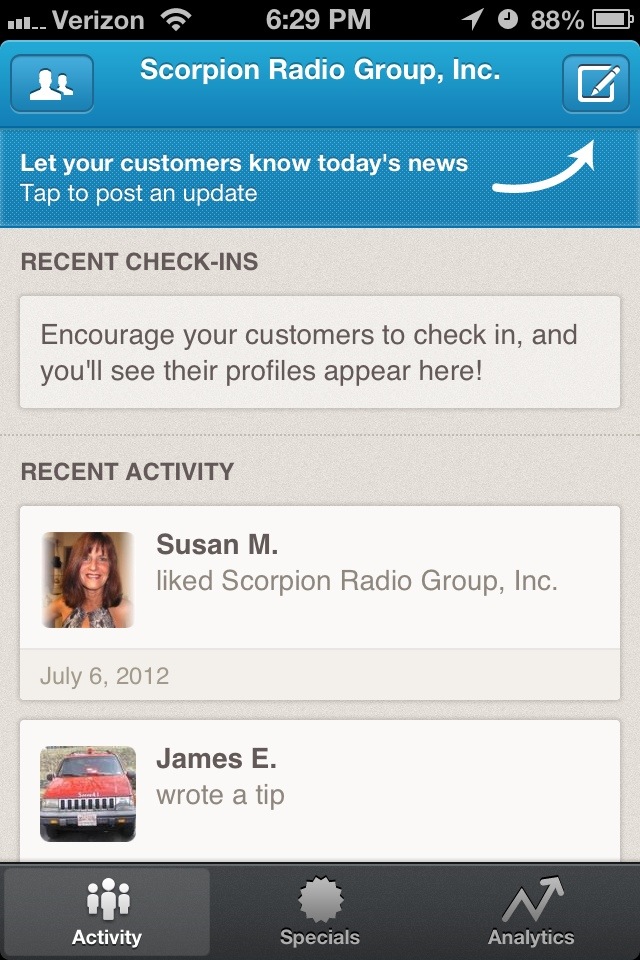 Select the appropriate location: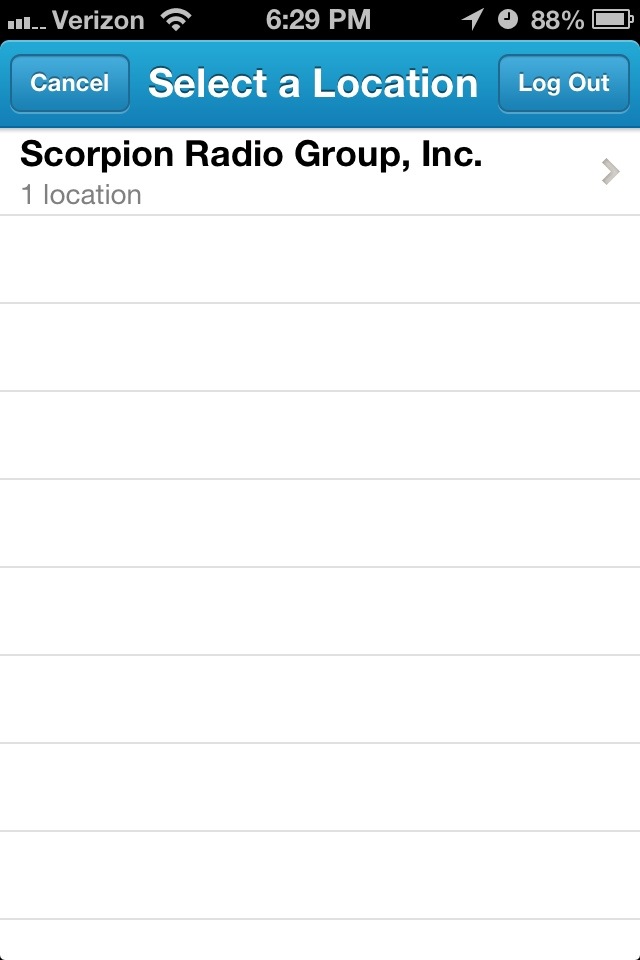 Once you are viewing your venue, you can compose a status update and upload photos.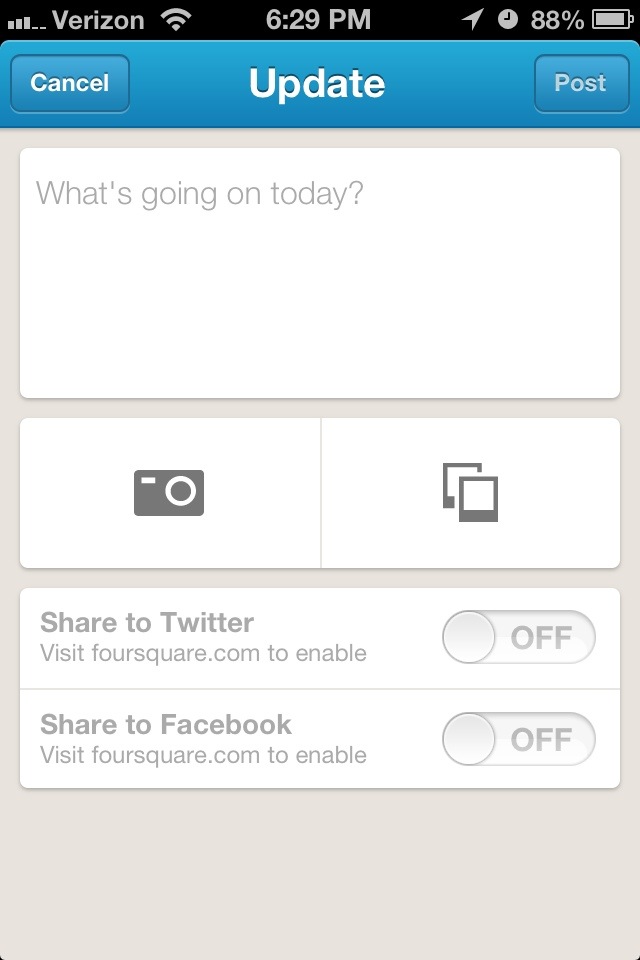 Managing your specials can be done easily from the app as well.  However, you'll need to create your specials from a computer browser.  Specials can include discounts on purchases for repeat visitors or the "mayor" – your most frequent Foursquare user.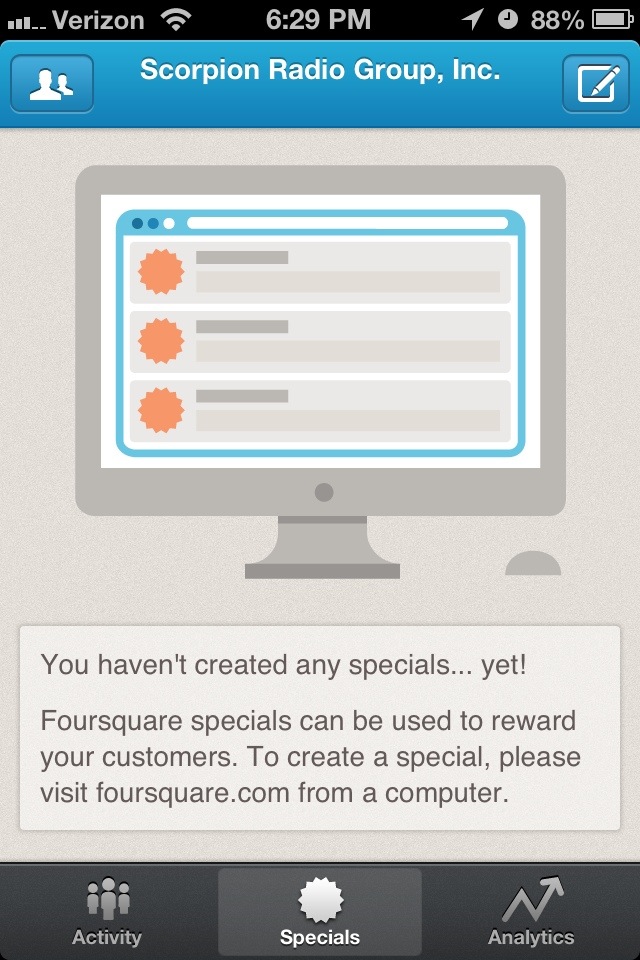 You'll be able to see the stats of your visitors by visiting the Analytics section of the app.  This can be important insight into who and how frequently customers are visiting.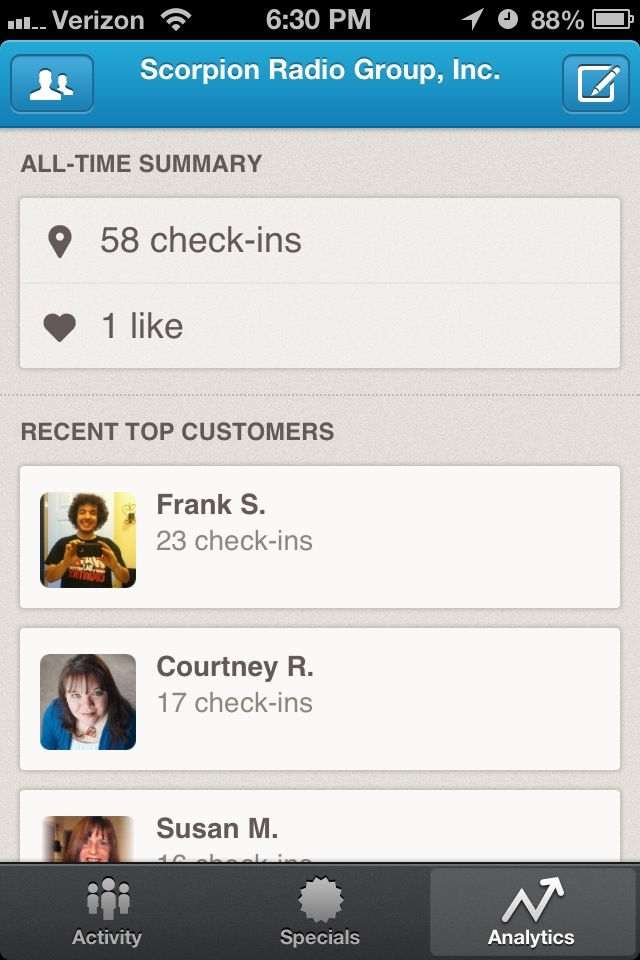 Foursquare for Business can be helpful for local business owners.  Even if your region isn't very tech-savvy, visitors to your area are likely already hunting for services you offer.  By having a presence, you'll be helping mobile customers discover your business.
Related articles