Facebook has launched their own app area, AppCenter. While finding a directory of apps in Facebook is nothing new, the layout and ease of finding apps that work on mobile is new.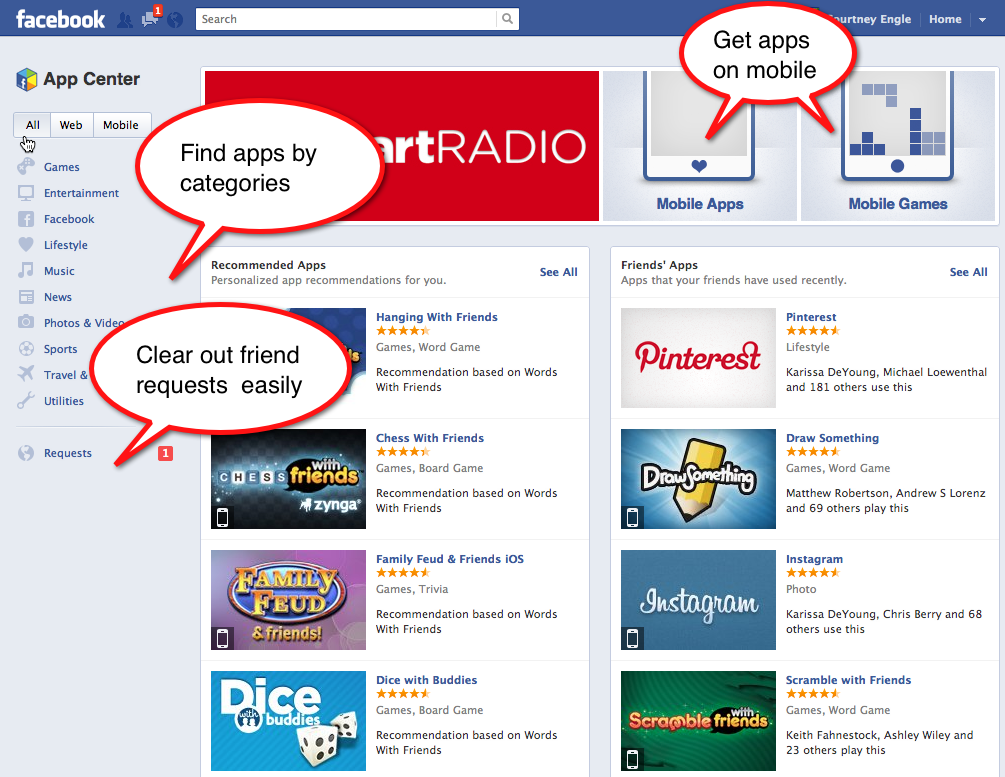 You can navigate through the different options by categories, viewing what friends are using, or by mobile vs. computer browser experiences. Once you've selected an app, you have a few additional options on your experience with that app.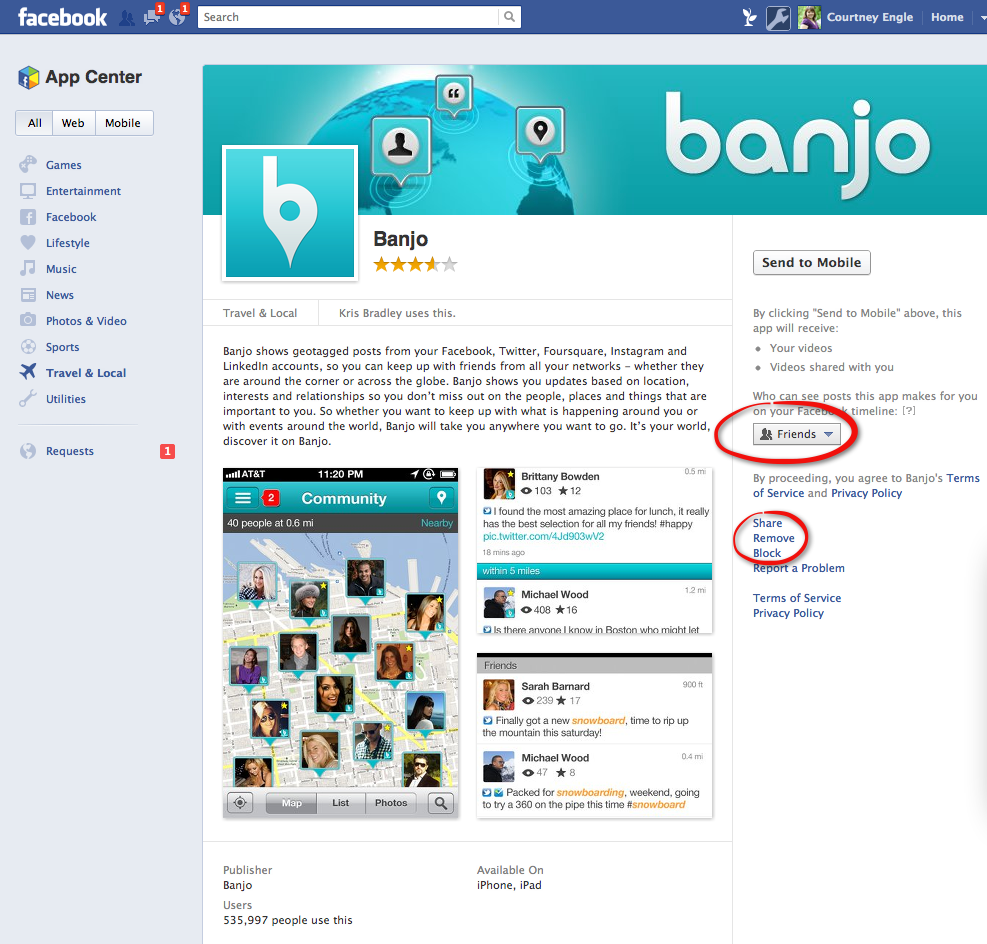 From the individual app you can block seeing it ever, add it, or even get a prompt to install the stand-alone app on your mobile device if it exists yet.