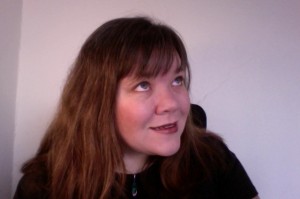 I love the start of a new year.  I also love starting new things.  Just… finishing them can be a challenge for me.  At this time of year we have our minds set on a fresh start, a new beginning, or a clean slate from last year and have resolved to make changes that we belive are good for us.  But – what choices hold us back from achieving these things?
There are things I know that will greatly enhance my life, yet I fail to do them.  Here are a few:
Upon waking, taking my morning vitamins and supplements.  When I do, I really do think more clearly and have more energy. I notice this effect within just 30 minutes.  I don't bother taking any synthetic imitation junk, but I really find value in the ones I use. Yet – I forget and haven't made it a priority enough.  I end up in a fog mentally and find that I'm just not as productive or creative when I skip out on this valuable action.
Music, reading, and meditation can fuel my spirit, yet I skip out on this and stumble around the internet instead on a quest to know all the latest breaking news and help others figure out what to do with it.   Don't get me wrong, I love helping people keep up with technology and get adjusted to it so that it improves their business and life.  But – these things are temporary.  My spirit is eternal and yearns for more.
Creative releases can be playing my violin or mandolin, learning guitar, drawing, crafts, knitting, or graphic design.  Yet – I stay stuck in the rut of checking in on social media. I don't make time for these activities.
Exercise needs to be more than sitting at a desk typing or pacing the halls while waiting on my cup of coffee to reheat.  I need to get up and dance, stretch out in some yoga, and break a sweat.  I feel better afterwards, I sleep better, and I have a better self-image. Yet – there I sit.
So – why am I stuck?  Well – I hold myself back.  I know the right choices to make, and feel good about making them or carrying them out.  It is mostly about setting a pattern for success.  Success comes by pursuing it, not avoiding the things that we fear.  My fears have held me back.  I'm taking deliberate action to overturn that.  I could just do one massive overhaul, and just may in some areas, or I could take small steps daily that keep me going – like taking my vitamins this morning.  As a result – I had an idea to write, a series of blog posts in the works, and some great time digging into some inspiring reading today.
Tomorrow's choice: start with some music first thing upon waking and read what fuels me.  That isn't social media.  I'll check back in to let you know how that goes.
What about you?  What's held you back? What choices do you know you should make and even want to make them but just… havent?