Google Place Pages have once again made some massive changes without making it clear to business owners what they can do to help their ratings. Since the YellowPages is quickly becoming outdated, and people are instead rapidly turning to searches either on their computers or mobile devices to find business contact information, it becomes important to be discovered in the dominant search engine.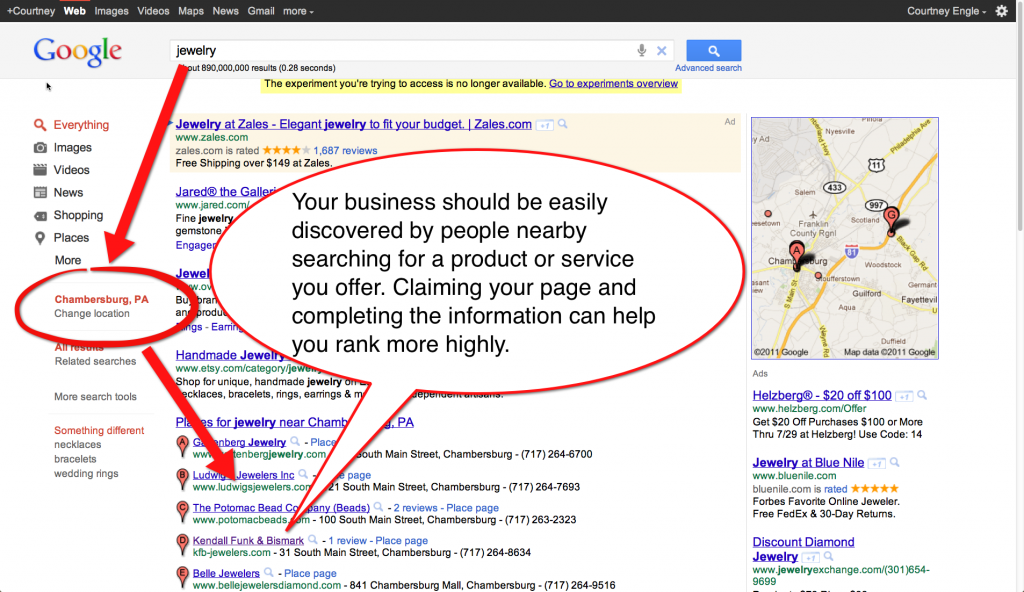 The new emphasis in the most recent changes is on reviews, while eliminating citations. Citations are simply directory listings across the internet that were aggregated into your business's Google Place Page. However, sites such as Yelp and TripAdvisor were not thrilled with Google scraping the reviews and listings into the place page. As a business owner, whether brick and mortar or servicing a local region, it is important for you to claim your Place page and complete the information. It is important to still be discovered on many directory listings across the internet, but it is unclear if Google will still factor these citations into the search ranking algorithm. It is still important that you encourage happy customers to review your business on Google especially, as well as also Foursquare, Facebook, Yelp, and a few others. In the meantime, I'm hoping Google can give business owners a bit more direction on best practices for Place pages (and hopeful that somehow this could integrate to Google Plus).
Want to learn more about what your business needs in Local SEO marketing? Learn here.
Related articles